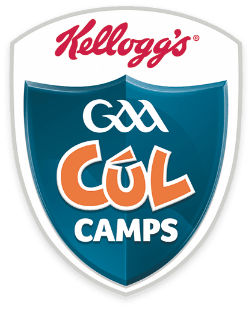 Thank You to all who attended camp. For those who were unable to come this year, we look forward to seeing you all next summer.
Sorry
All options had to be submitted before Monday June 22nd.
If you had a booking and had not yet chosen an option, then a Priority Access Code will be emailed out to you shortly.

You may use this code to rebook a a new camp place. Priority Access will be available from 9am Monday 22nd until 6pm Tues 23rd June, after which time the website will be open publicly.
Cúl Coaches
Want to join the Cúl Camps team? we're looking for coaches at all levels. REGISTER TODAY!
Did you know?
It's also possible to book a second camp for your child, without the gear and bag, at a reduced rate.