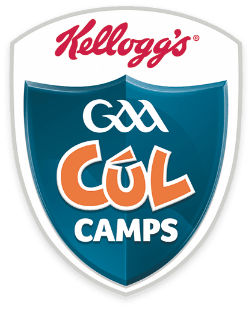 Thank You to all who attended camp. For those who were unable to come this year, we look forward to seeing you all next summer.
ONLINE BOOKINGS
The Kellogg's GAA Cúl Camps website will re-open to the general public on Wednesday 24th June.
Please note that only those with a priority code issued following registration for a 2020 camp can rebook before that time
More information
Cúl Coaches
Want to join the Cúl Camps team? we're looking for coaches at all levels. REGISTER TODAY!
Did you know?
It's also possible to book a second camp for your child, without the gear and bag, at a reduced rate.