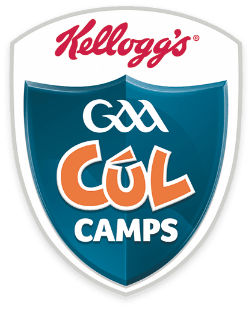 Connacht
| County | Co-ordinator | Postal Address | Mobile | Email |
| --- | --- | --- | --- | --- |
| Mayo | Billy McNicholas | McHale Park, Castlebar, Co. Mayo. | 087-2497407 | Email |
| Galway | Tom McManus (football) | Pearse Stadium, Galway | - | Email |
| Galway | Damian Curley (hurling) | GMIT Dublin Road Galway | - | Email |
| Sligo | Liam Og Gormley | Sligo GAA Centre of Excellance, Strandhill Rd, Scardan More, Sligo | 086-8254420 | Email |
| Leitrim | Thomas Keenan | Pairc Sheain Mhic Diarmada, Dublin Road, Carrick on Shannon, Co. Leitrim. | 087-6591049 | Email |
| Roscommon | Willie Hegarty | Kileenboy, Kilteevin, Co. Roscommon | 086-8356227 | Email |
Leinster
| County | Co-ordinator | Postal Address | Mobile | Email |
| --- | --- | --- | --- | --- |
| Dublin North | Eimear Dignam | Dublin County Board, Parnell Park, Donnycarney, Dublin 5. | 086 8147701 | Email |
| Dublin South | Donal Doyle | Dublin County Board, Parnell Park, Donnycarney, Dublin 5. | (085) 7709709 | Email |
| Dublin West | Niall Cooper | Dublin County Board, Parnell Park, Donnycarney, Dublin 5. | 086 3999644 | Email |
| Westmeath | Bernie Coroon | Westmeath GAA Offices | 0879282432 | Email |
| Westmeath | Bernie Corroon | 876183359 | 0879282432 | Email |
| Carlow | Brendan Hayden | Carlow GAA Offices, Netwatch Dr. Cullen Park, Oak Park Road, Carlow. | 087 2318311 | Email |
| Carlow | Brendan Hayden | Carlow GAA Offices, Netwatch Dr. Cullen Park, Oak Park Road, Carlow. | 087 2318311 | Email |
| Kilkenny | Brian Ryan | Main Street, Johnstown, Co. Kilkenny | 087 2492343 | Email |
| Wicklow | Cormac Noone | Wicklow GAA Centre of Excellence, Ballinakill, Rathdrum Co Wicklow | 0867013403 | Email |
| Wicklow | Cormac Noone | Wicklow GAA Centre of Excellence, Ballinakill, Rathdrum Co Wicklow | 0867013403 | Email |
| Wicklow | Cormac Noone | Wicklow GAA Centre of Excellence, Ballinakill, Rathdrum Co Wicklow | 0867013403 | Email |
| Longford | Damien Sheridan | GAA Coaching Office,Pearse Park,Battery Road,Longford. | 087 9126556 | Email |
| Kildare | David Murphy | Manguard Plus Hawkfield Centre of Excellence, Milltown Road, Newbridge, Co. Kildare | 087-2661438 | Email |
| Wexford | Ray Harris | Wexford, Co. Wexford | 0871712556 | Email |
| Meath | Dudley Farrell | Main St, Nobber, Co. Meath. | 087 9033789 | Email |
| Louth | Shane Lennon | Hackballscross, Co. Louth | 0879962553 | Email |
| Laois | Mike Henchy | Laois GAA Offices, Abbeyleix Road, Portlaoise, Co. Laois | 085-8779855 | Email |
| Offaly | Liam O'Reilly | Offaly GAA Offices, O'Connor Park, Tullamore, Co. Offaly. | 087 7407212 | Email |
| Offaly | Liam O'Reilly | Offaly GAA Offices, O'Connor Park, Tullamore, Co. Offaly. | 087 7407212 | Email |
Munster
| County | Co-ordinator | Postal Address | Mobile | Email |
| --- | --- | --- | --- | --- |
| Kerry | Donal Daly | Fitzgerald Stadium, Killarney, Co. Kerry | 087 7122744 | Email |
| Kerry | Colm O Brien | Kerry County Board, Austin Stack Park, Tralee, Co Kerry. | 0667127782 | Email |
| Kerry | Tom Joy | Kerry County Board, Austin Stack Park, Tralee, Co Kerry. | 0667127782 | Email |
| Kerry | Tom Joy | Kerry County Board, Austin Stack Park, Tralee, Co Kerry. | 0667127782 | Email |
| Kerry | Colm O Brien | Kerry County Board, Austin Stack Park, Tralee, Co Kerry. | 0667127782 | Email |
| Kerry | Tom Joy | Kerry County Board, Austin Stack Park, Tralee, Co Kerry. | 0667127782 | Email |
| Kerry | Tom Joy | Kerry County Board, Austin Stack Park, Tralee, Co Kerry. | 0667127782 | Email |
| Kerry | Colm O Brien | Kerry County Board, Austin Stack Park, Tralee, Co Kerry. | 0667127782 | Email |
| Kerry | Tom Joy | Kerry County Board, Austin Stack Park, Tralee, Co Kerry. | 0667127782 | Email |
| Kerry | Tom Joy | Kerry County Board, Austin Stack Park, Tralee, Co Kerry. | 0667127782 | Email |
| Kerry | Colm O Brien | Kerry County Board, Austin Stack Park, Tralee, Co Kerry. | 0667127782 | Email |
| Kerry | Colm O Brien | Kerry County Board, Austin Stack Park, Tralee, Co Kerry. | 0667127782 | Email |
| Kerry | Tom Joy | Kerry County Board, Austin Stack Park, Tralee, Co Kerry. | 0667127782 | Email |
| Kerry | Tom Joy | Kerry County Board, Austin Stack Park, Tralee, Co Kerry. | 0667127782 | Email |
| Tipperary | Denis Maher | Lár na Páirce, Slievenamon Rd,Thurles, Co. Tipperary. | 086-3551830 | Email |
| Waterford | Eoin Breathnach | Walsh Park, Keane's Road, Waterford. | 087-9219345 | Email |
| Cork | Paudie O'Brien | Pairc Ui Rinn, Boreenmanna Road, Cork. | 086 7725411 | Email |
| Clare | Sean Chaplin | NA | 0831014430 | Email |
| Clare | Micheál Duffy | Clare GAA Headquarters, Clareabbey, Clarecastle, Co. Clare | 0871324775 | Email |
| Clare | Micheál Duffy | Clare GAA Headquarters, Clareabbey, Clarecastle, Co. Clare | 0871324775 | Email |
| Clare | Micheál Duffy | Clare GAA Headquarters, Clareabbey, Clarecastle, Co. Clare | 0871324775 | Email |
| Clare | Micheál Duffy | Clare GAA Headquarters, Clareabbey, Clarecastle, Co. Clare | 0871324775 | Email |
| Clare | Micheál Duffy | Clare GAA Headquarters, Clareabbey, Clarecastle, Co. Clare | 0871324775 | Email |
| Clare | Micheál Duffy | Clare GAA Headquarters, Clareabbey, Clarecastle, Co. Clare | 0871324775 | Email |
| Clare | Micheál Duffy | Clare GAA Headquarters, Clareabbey, Clarecastle, Co. Clare | 0871324775 | Email |
| Clare | Micheál Duffy | Clare GAA Headquarters, Clareabbey, Clarecastle, Co. Clare | 0871324775 | Email |
| Clare | Micheál Duffy | Clare GAA Headquarters, Clareabbey, Clarecastle, Co. Clare | 0871324775 | Email |
| Clare | Micheál Duffy | Clare GAA Headquarters, Clareabbey, Clarecastle, Co. Clare | 0871324775 | Email |
| Clare | Micheál Duffy | Clare GAA Headquarters, Clareabbey, Clarecastle, Co. Clare | 0871324775 | Email |
| Limerick | Noel Hartigan | Limerick GAA Coaching & Games, Aras Mumhan, Newcastle, Castletroy, Limerick" | 087-9581568 | Email |
Ulster
| County | Co-ordinator | Postal Address | Mobile | Email |
| --- | --- | --- | --- | --- |
| Donegal | Aaron Kyles | Donegal GAA County Office, MacCumhaill Park, Ballybofey | 074 9190761 | Email |
| Tyrone | Brian Laverty | 230 Radergan Road Garvaghey, Dungannon Co Tyrone, BT70 2EH | 028 8556 7723 | Email |
| Antrim | Antoin McCaffery | Economy Village ID Hannahstown Hill Belfast, BT17 0LT | 07889575674 | Email |
| Derry | Chris Collins | Derry GAA Owenbeg, Foreglen Road, Dungiven, Co. Derry, BT47 4PJ | 0044 784323208 | Email |
| Monaghan | Michael Keane | Michael Keane, Monaghan Games Development Administrator, Monaghan County Training Grounds, Cloghan, Annyalla, Castleblayney, Co. Monaghan | 0870998036 | Email |
| Monaghan | Paul O'Connor | Monaghan County Training Grounds, Cloghan, Annyalla, Co. Monaghan. | 086-8374827 | Email |
| Down | Conor O'Toole | 46-48 Main Street, Castlewellan, Co Down, BT31 9DP | 077 18991314 | Email |
| Armagh | Denis Hollywood | Athletic Grounds, Dalton Road, Armagh. BT60 4AE | 077-87534630 | Email |
| Cavan | Dermot McCabe | Kingspan Breffni Park, Cavan. | 087 2778653 | Email |
| Fermanagh | Teresa McNabb | Fermanagh GAA County Office - Unit 28 Killyhelvin Business Centre 3 Blackstick Road Enniskillen BT74 4EB | 07714892209 | Email |
Media Enquiries
All media related enquiries for GAA Kellogg's Cúl Camps 2020 should be directed to Dairmuid Walsh
ONLINE BOOKINGS
The Kellogg's GAA Cúl Camps website will re-open to the general public on Wednesday 24th June.
Please note that only those with a priority code issued following registration for a 2020 camp can rebook before that time
More information
Cúl Coaches
Want to join the Cúl Camps team? we're looking for coaches at all levels. REGISTER TODAY!
Did you know?
It's also possible to book a second camp for your child, without the gear and bag, at a reduced rate.