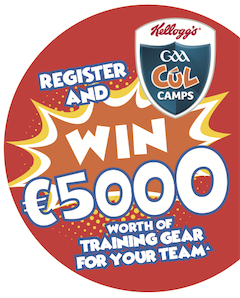 The Cúl Camps Competition from Kellogg's will be open for entries from April 2nd.
Check back soon.
Good Luck!
Free GAA Gear & Backpack*

Each child receives FREE Kellogg's GAA gear and backpack
*terms and conditions apply
Find Out More
Did you know?
It's also possible to book a second camp for your child, without the gear and bag, at a reduced rate.
Find Out More