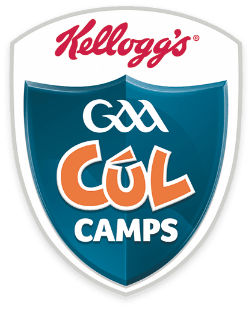 Thank You to all who attended camp. For those who were unable to come this year, we look forward to seeing you all next summer.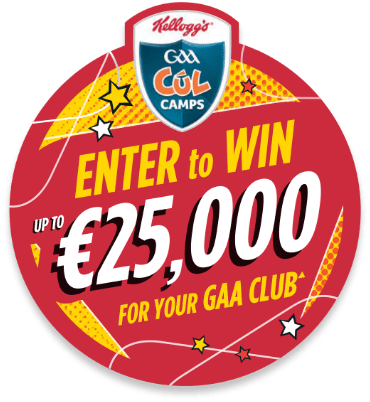 The Cúl Camps Competition from Kellogg's will be open for entries from April 1st
Kellogg's GAA Cúl Camps are back with a BANG this year! We are giving you the chance to WIN cash for your GAA club.
There are three cash prizes to be won of €25,000, €10,000 and €5,000.
All you have to do to nominate your club is buy a promotional pack of Kellogg's Corn Flakes, Rice Krispies or Bran Flakes. Then, select your club your unique on pack code on gaa.ie/kelloggsculcamps.
We are excited to tell you that we have made a change to entering, whereby all nominated clubs are now entered into the big draw. You can pick your club again once you have a new unique code.
So, rally behind your GAA club and get nominating from April 1st. Enter by 28th August 2020. Good luck!
ONLINE BOOKINGS
The Kellogg's GAA Cúl Camps website will re-open to the general public on Wednesday 24th June.
Please note that only those with a priority code issued following registration for a 2020 camp can rebook before that time
More information
Cúl Coaches
Want to join the Cúl Camps team? we're looking for coaches at all levels. REGISTER TODAY!
Did you know?
It's also possible to book a second camp for your child, without the gear and bag, at a reduced rate.